Who We Are
Cannabis edibles are our passion, but it's a passion with baked-in responsibility. Baked Smart is a Portland, Oregon-based company promoting cannabis edible safety. Our goal is to prevent accidental consumption through the common sense marking of cannabis edibles with customizable edible designs - Cannacals™. We believe packaging and labeling are not enough to protect the public and that each edible should be visibly marked, whether purchased from a dispensary or made at home.
We produce state specific Cannacals™ which follow regulatory practices and meet state compliance and work with edible manufacturers and industry organizations across the nation including California, Washington, Oregon, Colorado, Maine, Arizona, Washington D.C., and Nevada.
As part of our desire to educate the public, we created the Green Cross Initiative. With this initiative we hope to encourage consumers and manufacturers to place the green cross, a universally recognized symbol, on all types of cannabis edibles.
Keep up with company developments by following us on Facebook, Instagram, and Twitter.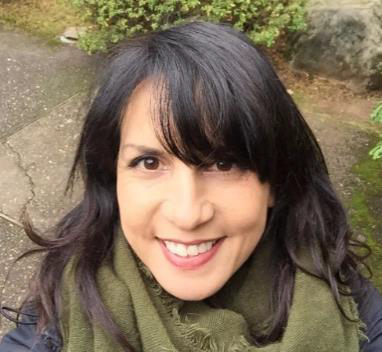 Leah D'Ambrosio
Leah D'Ambrosio is the CEO of Baked Smart, the creator and distributor of Cannacals™. After being an executive assistant for over 25 years, she left the corporate world and brought her passion of baking to Oregon, where she started her edibles company, Sconed, with her partner Michael Treadway. In their research of finding ways to mark their actual infused foods, she found a perfect solution and partnered with a manufacturer to create her signature green cross decals that mark all of her infused foods. Being an executive assistant is like being a mom – you anticipate everyone else's needs so being an advocate for marking edibles came naturally to Leah. She wouldn't want to eat an edible unknowingly and she doesn't want anyone else to either. It's Leah's passion to help ensure edibles are put in the best light possible for the future and feels confident she can do this by encouraging edible makers and the public to mark their infused products and educating them on the different tools available to make it possible. Leah is also co-founder and Vice President of The Shelter Animal Reiki Association, a nonprofit formed in 2008 to bring meditation techniques to shelters around the world for the peace and health of the animals in their care.
Chase Rader
Chase Rader is Chief Branding Officer at Baked Smart. He completed coursework at the University of Oklahoma before dropping out to pursue a career in the cannabis industry. After relocating from Texas to Portland, Oregon he found a job helping sell and produce edibles for Sconed in Portland, Oregon. His creativity and passion for responsible edibles use led him to join Baked Smart. In his role as Chief Branding Officer he creates social media strategy and helps oversee brand development and visibility. Chase knows firsthand how great cannabis edibles can be, so it's his goal to educate the public about their benefits and the safe, proper way to enjoy them.
All Cannacals™ in our product line can be customized for branding and to fit regulatory requirements. Currently 4 different edible designs are available on our website. We are continually adding additional products as cannabis legalization expands.
Chocolate Transfers with Colorado THC Symbols
Baking Sheets on Brownies with Nevada THC Symbols
High Heat Transfers on Caramel with New Mexico THC Symbols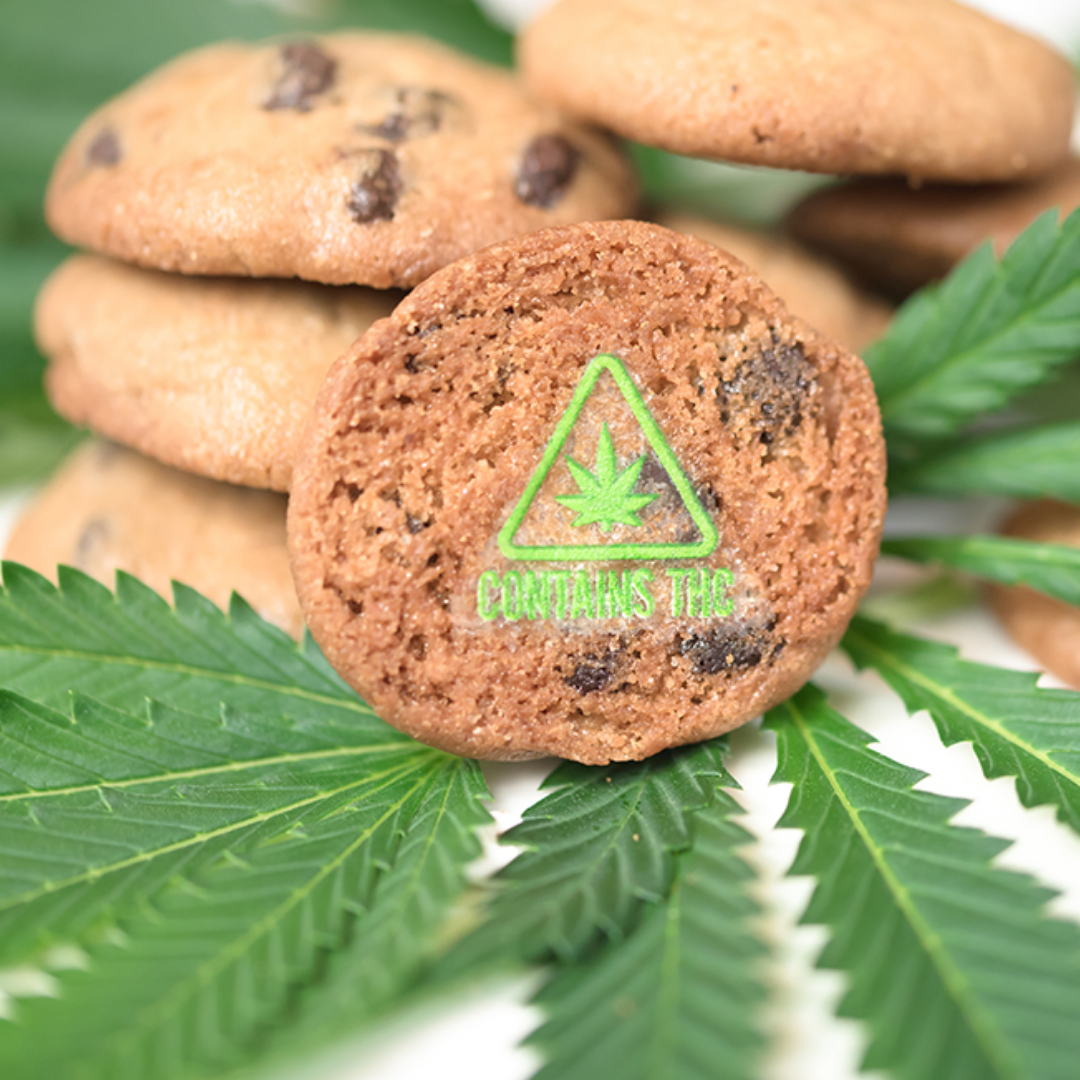 Targets on Cookies with Colorado Massachusetts Contains THC Symbol