NCIA is the only national trade association advancing the interests of the legitimate and responsible cannabis industry. Our industry supports tens of thousands of jobs, tens of millions in tax revenue, and billions in economic activity in the United States. NCIA is leading the unified and coordinated campaign to ensure this emerging sector is treated fairly under federal law. We are proud members of the NCIA.
---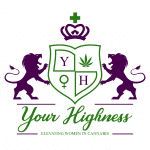 A Podcast that elevates women in the cannabis space. Join Diana Krach and Leah D'Ambrosio as they discuss a variety of topics and interview women and femme pioneers in the cannabis industry. Available on PodBean, iTunes, Spotify and Stitcher.
---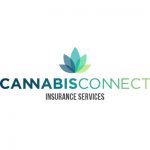 Insurance is one of those necessary evils that we all have to have. Searching for the right policy can be a huge time suck not to mention the chance of getting ripped off.  Baked Smart is happy to recommend Cannabis Connect Insurance Services for all your insurance needs. They will find you the best policy at the best possible rates. Founder Stephanie Bozzuto and her staff are extremely knowledgable about insurance in the cannabis space and have the contacts in the industry to get you the best rate imaginable. You can't go wrong with Cannabis Connect Insurance Services.
---

 Leafbuyer:
LEAFBUYER TECHNOLOGIES, INC. IS THE LARGEST CANNABIS DEALS NETWORK IN THE NATION.
Founded in 2012, Leafbuyer partners with cannabis dispensaries and product companies across the United States to bring the best legal cannabis deals to consumers. They've also been clouted as the industry's first one-stop-shop for cannabis advertising, education, and information. Leafbuyer has team members on the ground to ensure consumers have access to exclusive opportunities and that dispensaries have optimized resources to reach and retain customers.
---
Our friends at Chicago Culinary FX, produce superior food-contact-safe custom molds, both in detailed flexible silicone and recyclable high-def PETG plastic. Working with professional chefs, entrepreneurs and multinational brands, they have the ability and resources to resolve your food shaping needs. Baked Smart highly recommends them for all your molds!
---
The MagicalButter machine is the world's first countertop Botanical Extractor™, designed for creating fantastic recipes, infusing the essence of healthy herbs into butter, oil, grain alcohol, lotions, and more! Save 20% off your next order by using the code bakedsmart!
---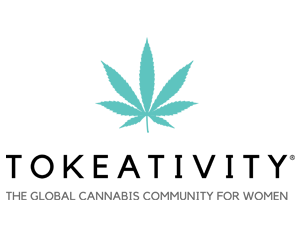 Tokeativity:
Tokeativity® is the Global Cannabis Community for Women. Based in Portland, Oregon, USA, Tokeativity was created by Lisa Snyder and Samantha Montanaro in 2016 with an intention to nurture a safe space for women to connect, learn and create. Whether you are a curious first timer or daily consumer, all women are welcome to join in their community in person or online. Baked Smart is a proud business member of Tokeativity.
---
With over a decade of combined experience, we have published reported pieces and personal essays about unfair drug policy and natural alternatives, for publications like Cosmopolitan, Ravishly, SheKnows, Everyday Feminism and more. In addition, we have extensive experience in ghostwriting, copy writing, digital marketing, print media, editing (copy, video, audio), and email marketing.
Taking nontraditional approaches to traditional industries is second-nature, because we are creatives who have a lot of corporate business experience. We believe in treating the big picture, and are devoted to the long-term investment needed to make a change in this world. With that in mind, we also understand the need to stand out in an emerging market, and being a boutique agency ensures the specialized attention required for doing just that.
---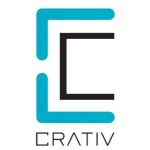 Crativ is a cannabis packaging company leading in compliance, sustainability, user friendliness and child resistance. Crativ is not only a team of consultants but are experts in regulatory compliance. This expertise will allow them to guide their clients on identifying the exact packaging solutions to meet their business needs while remaining compliant.
---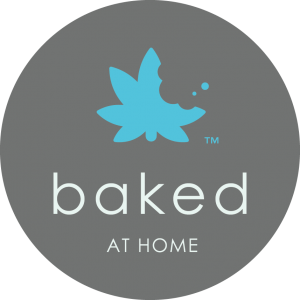 Baked at Home:
Created lovingly by cancer survivor and cannabis advocate, Jenny Argile. All of her products are plant-based, organic, and infused with full spectrum Honey Bee hemp that's grown as a part of the University of Kentucky's hemp pilot program. All of her ingredients are pesticide and toxin free and traceable from farm to table.They contain no gluten, lots of protein and are compatible with a number of diets, including: Gluten-free, Kosher, Paleo, and Vegetarian.
---
Edible Companies We Support
Evergreen Organix- Las Vegas, NV.
G5 Cultivation- Las Vegas, NV.
Rebel Edibles- Aurora, CO.
Sweet Mary Jane- Boulder, CO.
The Growing Kitchen- Boulder, CO.
Colorado Product Services- Carbondale, CO.
Mile High Cake Pops- Colorado Springs, CO.
Trichome Health Consultants- Colorado Springs, CO.
Better Baked- Denver, CO.
Gaia's Garden- Denver, CO.
Healthy Creations- Denver, CO.
Julie's Natural Edibles- Denver, CO.
Loves Oven- Denver, CO.
Seven-Ten Creations- Denver, CO.
Sweet Grass Kitchen- Denver, CO.
XG Platinum- Garden City, CO.
---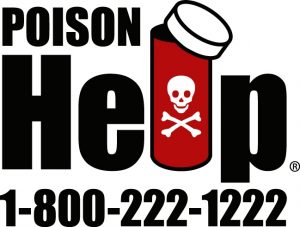 Although you cannot die from over-consuming cannabis, if you do eat too much, please contact Poison Control at: (800) 222-1222