Cannacals™ Targets are individual designs that are perfect for baked goods and pastry items. They are as versatile as our other products but are designed for a more focused application.
Targets are perfect for:
Baked goods, Pastry items
Cannacals™ Transfers are images printed onto acetate sheets using color only. Our revolutionary High Heat Transfers can withstand heat up to 400º and are perfect for marking high heat confections such as hard candies.
Transfers work best on:
Chocolate, Caramel, Taffy, Gummy Candies, Hard Candies
Cannacals™ Baking Sheets are especially useful for foods that require a pan to bake, such as brownies and cakes. Baking Sheets ensure that your food products are covered from edge to edge.
Sheets work best on:
Baked goods such as Brownies, Cakes, Brittles (Toffee), etc.
Symbols / Designs Currently Available
Currently, Colorado, Maine, Massachusetts, Nevada, and Ohio have mandated for all edibles to be marked. If you are a manufacturer in one of these states, we can help you be in compliance.  For manufacturers in other legal states we encourage you to mark your food product with Cannacals™, they are the cheapest form of insurance you can buy.
Cannacals™ are edible designs made for easy and direct application to most edibles. They can be applied to most edibles and will not change the taste or the texture of the food. Whether you are a commercial manufacturer or a DIY Chef, you need Cannacals™!
CANNACALS™ ARE SAFETY SYMBOLS - THEY DO NOT CONTAIN THC OR CBD!!
"We have been working with the Baked Smart Decals since 2016.  That year, new legislation in Colorado required us to mark all of our infused cannabis products with a "Universal THC" symbol. While this was a difficult task, Baked Smart provided us with a great solution that allowed us to be compliant quickly and easily.  The decals and transfer sheets are nice quality and don't alter the taste of the finished product.  They offer great customer service and turn around times for orders.  We are happy to work with like minded Cannabis Industry Professionals!  Thank you Baked Smart."
-Lauren Finesilver
Executive Chef at Sweet Grass Kitchen
"Even though I've always placed them inside a container that has a dire, end-of-days warning on the lid, sometimes containers get opened and lids get moved around, and without a label that says the contents are dosed, how is anyone going to distinguish a cannabis cookie from a civilian cookie? Then the bad times begin."
-Josh Jardine
Columnist for The Portland Mercury
"As edibles move into the territory of acceptable party gift, someday capable of replacing a bottle of wine, labeling medicated treats vs. non-medicated food becomes increasingly important."
-Lindsay MaHarry
Writer for Merry Jane
"Let's face it, our infused candies are delicious and they might look appealing to children. Also, we had a situation where someone was fed one of our products unknowingly and had a negative experience. When Baked Smart came along we saw an opportunity to make our product safer."
-Scott Delk
CEO Happy Seed Edibles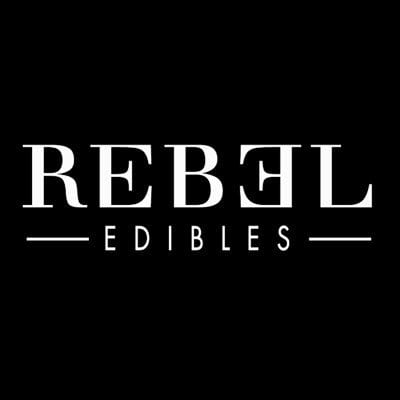 "Baked Smart has helped us efficiently meet regulations while still making sure our edibles look beautiful! They have excellent service and have been a great compliance solution for us."
—Kelly Murtha
Founder & CEO, Rebel Edibles

Made in USA
All our products are proudly manufactured in the USA
Highest Quality
Vegan, gluten free, and Kosher Union Certified
Manufactured in FDA inspected facilities
Made with FD&C approved food colors
Affordable
We are priced to help small companies mark their
products and meet regulatory requirements affordably