IMPORTANT NOTICE: BAKED SMART'S PRODUCTION IS CHANGING
Starting immediately, Baked Smart will no longer be able to restock items. As an item runs out, customer's will only be able to re-order by meeting an MOQ of $15,000. We understand the inconvenience this causes and apologize for this change in production. Unfortunately our manufacturer can no longer store and drop ship our products which has limited our ability to effectively service our clients.

Cannacals™ can be used on: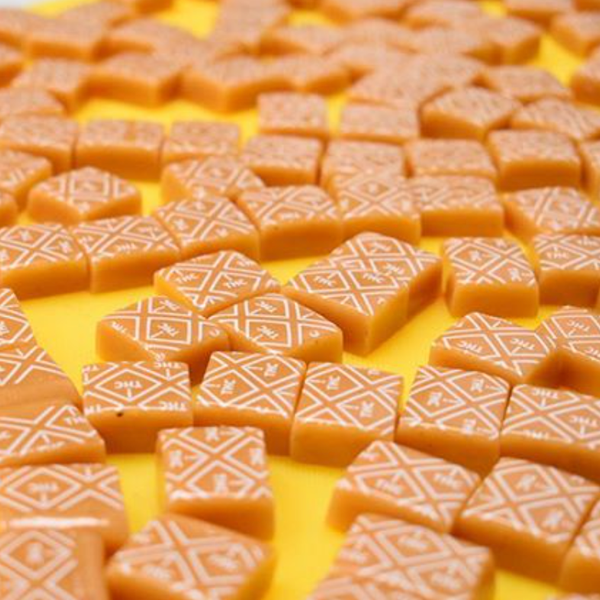 Caramels
Photo from Rebel Edibles
Chocolates
Photo from Sconed Edibles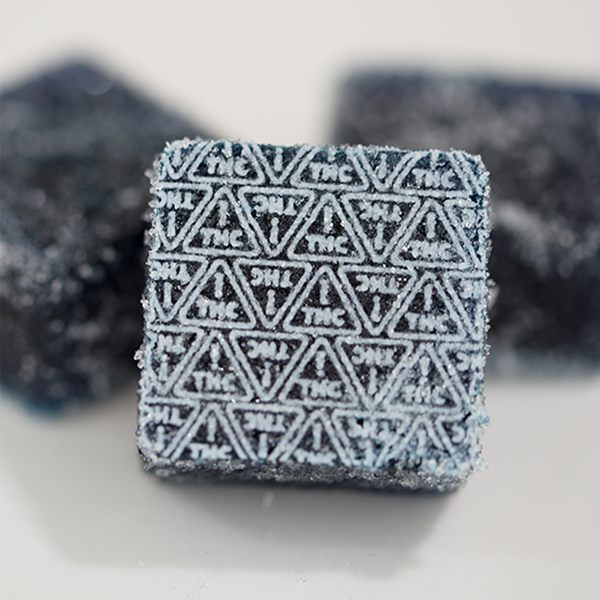 Gummies
Photo from Baked Smart
Baked Goods
Photo from Baked Smart
Symbols / Designs Currently Available



These are the state approved THC symbols and logos that we have in stock.
Products
All our edible prints and transfer sheets are dairy free, made primarily from starch, sugar, and edible food colors,
Kosher Union certified, and are suitable for vegetarians/vegans making them perfect to mark your cannabis infused foods.
Our targeted edible paper images are printed with state specific THC designs and are perfect for marking single serving cannabis infused foods. They are as versatile as our other products but are designed for a more focused application.
Targets are perfect for:
Pastry/Baked goods such as cookies and bite-sized brownies
Our High Heat Transfers are acetate sheets that can withstand heat up to 400 degrees and are printed with edible THC symbols. Much like chocolate transfers they are easy to use to label your cannabis infused candy. They are shelf-stable, require no refrigeration and have a shelf life of 5 years.
Sheets work best on:
Caramel, Taffy, Gummy Candies, Hard Candies
Chocolate transfers are acetate sheets made specifically for chocolate and printed with edible THC symbols. They are shelf-stable, require no refrigeration and have a shelf life of 5 years. They are dairy free; no cocoa butter is used in these products.
Transfers work best on:
Chocolate, Granola Bars, Cereal Bars
Our Baking Sheets are large sheets of edible paper printed with state specific THC designs. They are especially useful for foods that require a pan to bake. Our edible sheets ensure that your cannabis infused food products are covered from edge to edge.
Sheets work best on:
Baked goods such as Brownies, Cakes, Brittles (Toffee), etc.

Currently, Colorado, Maine, Massachusetts, Nevada, New Mexico, Ohio, and Rhode Island have mandated for all edibles to be marked with their respective state required Universal THC symbol. If you are a manufacturer in one of these states, we can help you quickly be in compliance using our edible print designs and transfers. For manufacturers in other legal states we encourage you to proactively mark your edibles to protect the public from accidental consumption. Using our products is the cheapest form of insurance you can buy!
CANNACALS™ ARE SAFETY SYMBOLS - THEY DO NOT CONTAIN THC OR CBD!!
What our clients are saying:
Made in USA
All our products are proudly manufactured in the USA.
Highest Quality
Vegan, gluten free, and
Kosher Union Certified.
Manufactured in FDA inspected facilities.
Made with FD&C approved food colors.
Affordable
We are priced to help small companies
mark their products and meet
regulatory requirements affordably.